Introduction Spiral Dynamics Integral (SDi)
Spiral Dynamics Integral (SDi) is a theoretical and pragmatic model for understanding the dynamic forces at work in human development and change processes. Knowledge about SDi is extremely valuable for both understanding the versatile needs (values and motives) of individuals, teams, organizations and society and for aligning them in the most optimal and effective way.  The model has many applications. Please find more information about this on the page Applications.  Below you will find a short explanation of the theoretic fundamentals.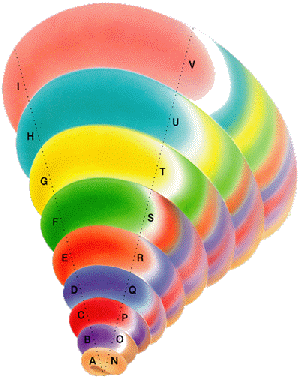 SDi is a conceptual framework and perspective, enabling us to map complex human issues with clarity, and supporting us to develop a new view on society, organizations and people. The SDi change dynamics tools are characterized by its clarity, integrality and compassion. The SDi framework and its tools have been successfully applied internationally to achieve transformations on an individual level, in teams and in organizations and in local communities and societies as a whole.
SDi is based on three important pillars:
The Value Systems (also known as motives and colors)

The Change Dynamic (the part of SDi which describes how change and development work)

The Integral Theory (pragmatic model developed by Ken Wilber, which describes how personal, organizational and societal developments are in constant interplay with each other).
Except for these three pillars, SDi has several important basic principles, which are important for fully understanding the essence and applications of the SDi model.
For more information on one of the pillars and on the basic principles, please click on the relevant page. Click on a banner below to immediately navigate to a page of your interest.